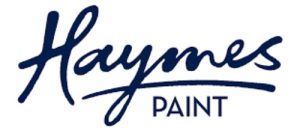 Since 1935, Haymes Paint has been manufacturing quality paint and coatings from Ballarat, Victoria and distributing them across Australia. A proudly family-owned Australian producer that cares deeply about our industry being long-time supporters of the Master Painters Association and its members.
We offer broad skillsets with our teams, a range of both technical and specialist knowledge that deliver, drive and support our applicators and coatings in-market. We service both domestic and commercial markets, with a very loyal professional network operating via our dedicated trade support centres.
CANSTAR BLUE recently awarded Haymes Pain the number one paint brand in Australia – that's 5 years in a row! We are proud to be the only major Australian Made and Owned paint company left in our industry. Our family business is also proud of our on-going association with the MPA and its members.
MPA Member Services & Support
Dedicated Haymes business manager
Own account, tiered pricing, retail networked support
Covid compliant network and additional services – online, phone ordering, contactless and direct to site delivery options
Colour matching equipment
MPA Haymes Advantage professional colour consult offer
Commercial and specification on-site support
Warranties – The majority of our coatings and systems carry industry-leading warranties when applied in accordance with product data sheets instruction, and in some instances "by professional applicators". We can develop extended warranties with our technical team based on specific project briefs, that invariably lead to better coating systems, that deliver longer-lasting, more durable performance from our coatings for your clients.
Maintenance scheduling
Product Range
Ultra-Premium plus trade Architectural and Decorative ranges – Expressions, Solarshield and Elite broadwall range

Artisan Designer Finishes – Metallics, Surfaces and Texture

Woodcare – Water and Oil Based (Interior, Exterior, Cladding)
Rendertex – Render and Texture build systems and solutions
Protective and Industrial Coatings (Water and Solvent based Single and two-pack systems)
Roof Coatings
Peel Away (Safe paint removal systems)
Anti-slip Compliance and coating systems – Woodcare, Ultimate and Tredgrip
Trade, account and network enquiries
1800 033 431